My Team
As a Financial Advisor for the Northwestern Mutual, I am committed to helping my clients whether they are concerned for their own financial needs or those of their family or business. I don't do it alone. Here you will find a listing of the people who help make it happen.
Together, we stand committed to providing the best customer service possible. If you have a problem or need assistance at any time, please let us know.
Laura A Cash
Investment and Planning Assistant
Office 312-641-8900

Laura has worked with Northwestern Mutual since January of 2017, but had previously been with the company from 2009-2015. She is the Investment and Planning Assistant for Marisa Joseph's team. Though our clients may not interact with Laura very often, she is the main team member who handles and services all of their investments. With our ever growing and expanding practice, Laura's contribution to the team is invaluable.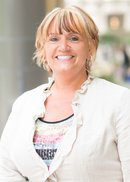 Brenda L Pellegrini
Marketing/Client Relations Manager
Brenda has been with Northwestern Mutual for over 35 years!  She is a licensed Associate Financial Representative in Life, Health, Disability and Long-Term Care insurance.
How can Brenda help you?
Networking with clients
Event planning
Client appreciation
Onboarding of new clients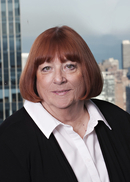 Barbara A Novotny, CLU®
Administrative Assistant
Office 312-641-8900

Barbara worked for Nortwestern Mutual twelve years prior to working with Marisa's team in September 2017.  She is here to serve our client's investment and overall financial planning implementation process. She has been insturmental in helping our clients with their financial planning objectives.