My Team
As a Financial Advisor for the Northwestern Mutual, I am committed to helping my clients whether they are concerned for their own financial needs or those of their family or business. I don't do it alone. Here you will find a listing of the people who help make it happen.
Together, we stand committed to providing the best customer service possible. If you have a problem or need assistance at any time, please let us know.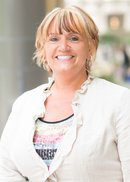 Brenda L Pellegrini
Associate Financial Representative
Brenda L. Pellegrini
Director of Client Engagement/Associate Financial Representative
With more than three decades of experience building long-term relationships with Northwestern Mutual clients, Brenda Pellegrini brings a deep understanding to her role at Director of Client Engagement.
Brenda guides client communications and develops educational outreach opportunities through networking events and speaking engagements.  Her dedication to ensuring a positive client experience has made her an invaluable team member since she joined the practice in 2010.
A lifelong Chicago resident, she is the mother of two and proud grandmother of three.  When she's not spending time with her grandkids, she enjoys traveling.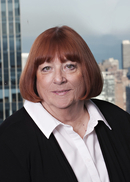 Barbara A Novotny, CLU®
Administrative Assistant
Office 312-641-8900

Barbara A Novotny, CLU®
Financial Planning Assistant
With strong organizational and analytical skills, Barbara Novotny leads the practice's operational support in developing, implementing, monitoring and evalutating our client's comprehensive financial plans.
Barbara joined Marisa's team as a financial planning assistant in 2017.  Her tenure includes over forty years with Northwestern Mutual honing a systematic process to ensure a seamless client experience.  To broaden her spectrum of knowledge, she earned the Certified Life Underwriter®, a standard for excellence in the insurance industry.
A mother to three, Barbara lives in Elgin.  An avid reader she loves to travel, when she can, and is very active in her church and community. 
Laura A Cash
Investment and Planning Assistant
Office 312-641-8900

Laura has worked with Northwestern Mutual since January of 2017, but had previously been with the company from 2009-2015. She is the Investment and Planning Assistant for Marisa Joseph's team. Though our clients may not interact with Laura very often, she is the main team member who handles and services all of their investments. With our ever growing and expanding practice, Laura's contribution to the team is invaluable.